National Sales Executive – Global Outsourcing solutions – Spain M/F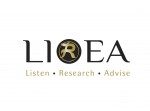 Who you'll be working for / Our Client
Our customer is the worldwide leader in the contact centre (new generation) & outsourcing industry, providing customized Omni-channel, digital transformation and customer experience solutions to leading brands in 74 countries with over 217.000 professionals.
To support their global continuous growth and to expand its market share in Spain, our Client is looking for an experienced
National Sales Executive/ Sales Manager –New biz dev (M/F)

Madrid area - Full time - Permanent Contract

With passion for modern technology and robust successful experience in hunting and closing new business opportunities in a multi-vertical environment. A savvy and articulate salesperson, that can produce profitable pipelines, work independently, design competitive & creative business solutions and represent our clients value proposition at C-Level.
What you'll be doing / The Role & Main Duties
As a seasoned Business Development Manager, you will work to improve the client's market position in Spain, achieve financial growth by acquiring new logos or selling new solutions to existing clients within the existing portfolio.
You define strategic targets, build effective pipelines, identify and produce new business opportunities, design personalized & premium solutions, contractual negotiation, close business deals at C-level and maintain an extensive knowledge of current market conditions, future trends and "state of the art" technology.
As part of the regional Business Development Team "Spain", you will report directly to the Business Development Director in the region and you will work closely with internal and international counterparts from business units such as; marketing, business intelligence, WFM, pricing, HR, recruitment, training operations and IT to achieve updated and competitive information. You will also help manage existing clients and ensure they are maintained satisfied and positive at all times. You will be required to call and email clients and often to deliver presentations of complex business solutions and services that meet today or/and predict the client's future needs.
Business Development: A key part of this job, is to develop robust and effective Mid and Long term pipelines of new business coming in to the company. This requires a thorough knowledge of the market (specialization in a vertical) , the solutions/services the company can provide and detailed insight of the company's competitors.
Closing Deals: A key part of this job, is to provide winning contact centre, outsourcing & CRM solutions with a primary focus on the Spanish National Market but be also be able to close global deals with top global International Spanish based customers–approximately 30 to 50% travel.

Goals:
• Support the Spanish sales team to engage business opportunities which will assist to achieve maximum profitability and growth in line with its vision and strategic objectives.
• Establish and implement accurate sales plans for successful delivery in accordance with client and internal expectations.
• Maximize competitive wins.

Main Duties:
• Working closely with internal & international counterparts
• Develop a sales business plan and yearly forecast aligned with overall company goals and objectives
• Developing a network of potential sales leads
• Creating and delivering presentations and proposals to prospects & existing business partners
• Leverage & Identification of key commercial levers.
• Negotiation of business deals & contracts with potential clients
• Orchestrating, attending and overseeing tours and site visits at the client's sites in various locations.
• PMO from leads to Sales closure
What experience you'll need
A University's degree in Economics, Management or Sales & Marketing is required. An MBA or An Engineer Degree is preferred.
You should have extensive experience in prospecting & selling (long term selling process & high added value services/ solutions driven sales with domestic, nearshoring & offshoring exposure) to highest level of decision makers. Extensive experience in Multilingual, Omni-channel, E-commerce and digital transformation solutions in a contact centre context or equivalent such BPO, SSC, Logistics solutions.
You must have at least 5 years of successful sales track record in the contact centre/SSC industry, consulting firms or at least 5 years in a multi-national vertical with proven subject matter expertise of delivering complex services solutions with a consultative approach to clients within one or several of the following industries:

o Contact Centre Industry (new generation)
o Consulting firms / SSC industry/BPO Industry
o New Technology on-line services / Fintech
o Digital – New Economy
o E Travel
o E commerce / E-Business
o Retail – FMCG
o Logistics / Security Solutions Services Industry (complex & global solutions)
The position requires very strong interpersonal skills, passion for state of the art contact center technology, digital products, oral and written communication skills; analytical capabilities, leadership skills and the ability to manage and drive multiple projects.
Networking, persuasion, prospecting, public speaking, research, writing, closing skills, motivation for sales, prospecting skills, sales planning, identification of customer needs and challenges, territory management, Spanish contact centre market knowledge, meeting sales goals, professionalism, CRM and Microsoft Office.

What will you get in return for your talents? Not just A Salary
A competitive salary according to your profile and experience: Fixe + variable
A Global Company who believe in people with personality who will go that extra mile. Be part of a winning team.
They are opportunity makers and will encourage you to be yourself in a fast-moving, fast-growing business.
The company provides the ability to work both strategically and operationally in a very dynamic working environment. You make the difference!

What next?
Ready for this challenging organization!? Send us your resume in English and in Spanish referring LI0136 to candidature@lirea-group.com or via LIREA website www.lirea-group.com through our candidate portal http://www.lirea-group.com/advertised-selection-all-types/CurrentLanguage/6

Spread the Word! And Follow us ON Linkedin !

Location / Lieu / Ubicación
Madrid Area - Spain