Who We Are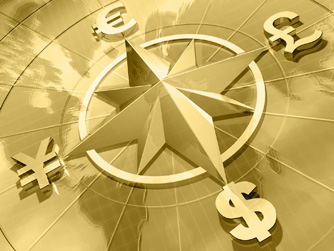 LIREA is the New recruiting consultancy focusing on high value-added candidates with a quantitative & qualitative approach (The 2Q Model) to serve our clients by delivering a creative but accurate solution.
LIREA offers a global & flexible approach in perfect adequacy with the economical & organizational world our clients are facing.
Global by mastering all the Sourcing Methods: Executive Search, Advertising Selection, Proactive Search and International Sourcing
Innovative by having not only an approach by competences but also by Business Model characteristics and by the HR cultural organization
Flexible by offering multiple formulas to attract the adequate Skill or Talent
Our offer is completed by an integrated solution targeting the firms facing major changes such as mergers, spin off, downturn, upturn, MBO, new shareholder...

In the ever-evolving and global economic environment, LIREA will be your partner in talent sourcing, providing a tailored-made approach to obtain the most effective and cost driven result.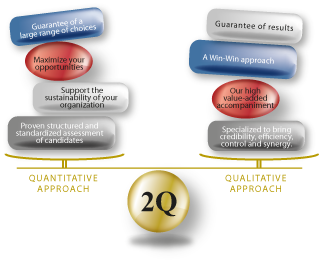 A quantitative approach
which guarantees a large range of choices - a real choice - to maximize your opportunities and to support the sustainability of your organization offering the guarantees of a proven structured and standardized assessment of candidates and the leverage of technology to support the quantitative approach. This means also a result oriented organization with a capacity to speed-up to the market without lowering the quality.
A qualitative approach
which guarantees results and loyalty in a Win-Win approach for our customers: CLIENTS and CANDIDATES throughout our high value-added accompaniment. Qualitative means also more specialized to bring credibility, efficiency, control and synergy.
The balance between the 2 approaches will be a guarantee of success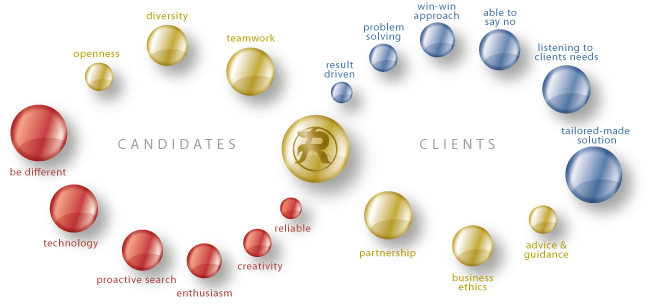 To be different | by taking the best practices of 2 worlds: Headhunters and Recruiting Agencies | To be free | to offer the adequate solution, the right recruitment methods, the most optimized cost | To be ambitious | to enter in our Industry field as a global HR talent & skills provider as well as a real consultancy firm delivering concrete and mesureable services | To be specialized | in same areas to offer proactivity and deep-in-depth without excluding the capability to be an adhoc - on demand - tailored-made services provider | To be creative | in our solutions focusing on our client's world which requests flexibility (various formulas to incorporate the talent), Change Management (a line of Business dedicated to Clients facing major changes) and globalization (International Talent sourcing if necessary).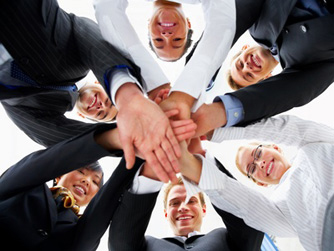 We believe that ethics and morality in business are critically important and we do our very best to operate, wherever we can, to the highest standards in these areas.
As a young company we also recognize there is still much to be done and that a process of continual improvement is vital if we are to succeed ethically, morally and business wise.
We are committed to developing an ethics program and process using the guidance of the following Charters - Diversity, Data Protection, Equal Opportunities that will help us live and work by standards that we and our customers & candidates expect.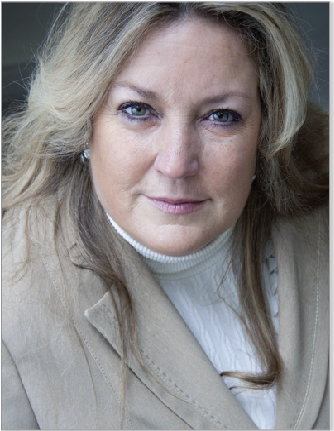 As founder and Associate Director, Joëlle RODERBOURG can be defined as a citizen of the world, starting her life in Africa. Her educational background has been carried out through 3 continents (Africa - Europe - North America) finalizing so far a Business Administration Degree in HEC Saint Louis, Brussels and a Double Executive MBA in Paris - Dauphine University and in UQUAM, Montreal. Her career can be spread in 2 parts:
11 years running successfully operational finance roles within 4 different industry fields respectively ABB, Honeywell, Rexam (American National Can) and Habitat.
12 years running successfully a variety of challenging roles in the Staffing Industry within the Robert Half Organization.


Her profile is characterized by a strong international exposure (living & studying abroad, dealing with people around the globe covering more than 20 countries) and the challenges she took along the path of her career (Startup of a plant, Change management, Project manage- ments, Business Development, building & training teams).

Grateful to her Clients, Candidates and Former Employers who have contributed to what she is today, Joëlle RODERBOURG will put all her energy, enthusiasm and experience to develop this vision and to make a reality of it.