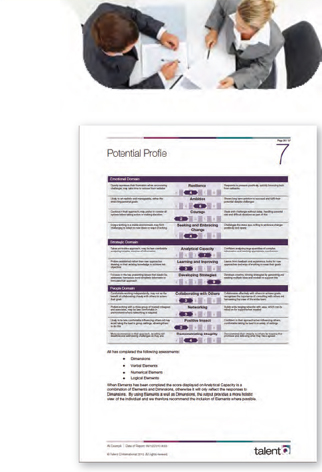 LIREA, thanks to his Business Partner Talent Q delivers Consulting Services to help you, Dear Candidate, to optimize your decision in different phases such as Personal development – offering powerful insights about an individual's core strengths–, Next Career path and Development needs to support targeted individual development plans and activities, based on data illustrating the relative strengths and weaknesses.
Selection, development and coaching of leaders – whether assessing for leadership potential or developing existing leaders to become more effective, LIREA provides deep insight, including factors which can lead to possible derailment. Discover Who you Are!
Our line of Business "Career Consulting Services" requires time and on-going training from our assessment specialists to deliver you a professional and very concrete service. Our rates are set-up to be very accessible.
Interested ?
COS - CONTACT US